Roswell-Chaves County Economic Development Corporation Launches a Comprehensive, Business-Focused Website
New Website Showcases Roswell-Chaves County & All That It Has to Offer
ROSWELL, NM -- Roswell-Chaves County Economic Development Corporation (RCCEDC) recently launched a newly designed website, created by Golden Shovel Agency, to further strengthen its online presence and foster economic development. The website has an aesthetically professional look that incorporates RCCEDC's branding. It also has a comprehensive structure that includes everything Roswell-Chaves County has to offer.
"Our main priority was the promotion of Roswell-Chaves County to as wide of a job-creating audience as possible – from new industry, expansion of tourism, etc.," said Cisco Brink, Project Manager at RCCEDC.
"Golden Shovel is a highly professional, talented, and competent team that supported us in our complete website redesign," said Mike Espiritu, President at RCEEDC. "When we lost access to our former site because of a domain issue, Golden Shovel quickly assisted us with a temporary site so we could stay relevant until the new site was ready for launch. The new site's launch was superb! Golden Shovel is our creative partner in sharing our message with everyone!"
The newly designed website will also improve the organization's marketing efforts. The new website is easy to find and access for anyone. It provides a comprehensive hierarchy of all of Roswell-Chaves County's best selling points to businesses and site selectors.
In addition, the website features ten available industrial buildings, such as the Roswell Air Center, which includes a 13,000 ft runway, two flights to DFW Airport daily, and one flight to PHX Airport each day.
"The Golden Shovel team was honored to work with Roswell-Chaves County on this website project," said Aaron Brossoit, CEO of Golden Shovel Agency. "The new site will greatly assist current residents and prospective businesses to understand regional opportunities and demonstrate their growth potential."
You can view the newly designed website at https://www.chavescounty.net/
###
ROSWELL-CHAVES COUNTY ECONOMIC DEVELOPMENT CORPORATION is a non-profit organization dedicated to recruiting new, quality businesses to Chaves County and assisting with business retention and expansion, business attraction, government relations, and workforce development.
GOLDEN SHOVEL AGENCY is a full-service economic development marketing agency that believes thriving communities improve everyone's lives. Everything it does connects businesses and talent with communities they'll succeed. It does this by empowering economic developers through groundbreaking economic development communications. Golden Shovel has helped hundreds of communities across the globe shape and tell their stories to strengthen the vitality of their regional economies.
More Topics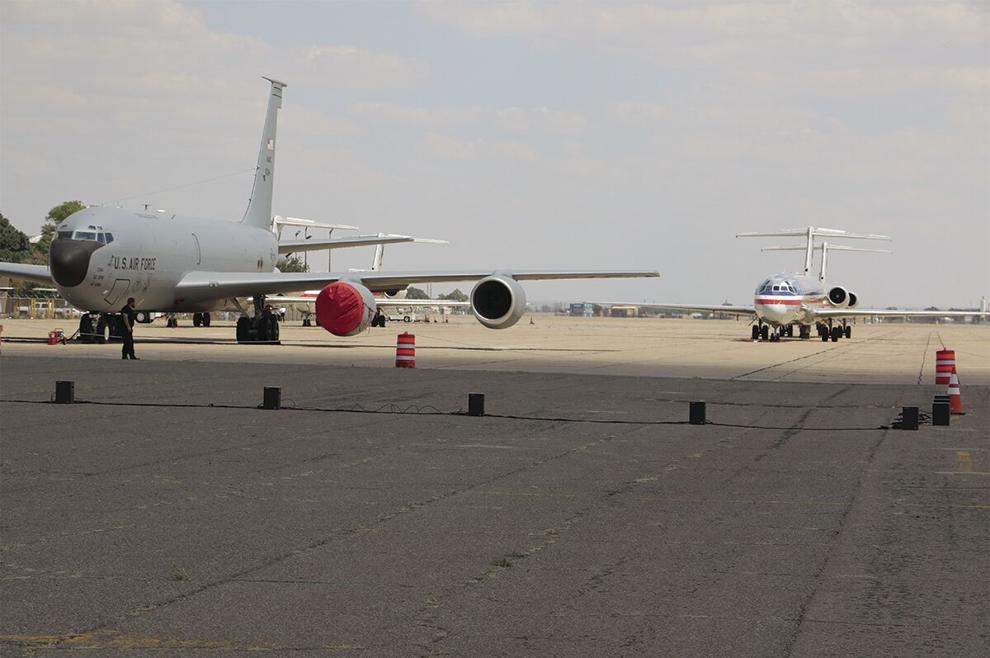 By Lisa Dunlap Roswell Daily Record The Roswell Air Center is asking for $51.4 million over four years in state funding as part of a $308.99 million airport improvements bill pre-filed by state Senate Finance Chair George Munoz. "The way he looks at it is that there is...
Roswell Air Center featured in Business View Magazine Click here to see article >>
SANTA FE, N.M. – Economic Development Cabinet Secretary Alicia J. Keyes asked state lawmakers today to continue their support for a diverse New Mexico economy with robust job growth and higher-paying jobs. Click here to read more >>