Roswell & Chaves County, New Mexico
While known internationally for the 1947 UFO Incident, Roswell is also a vibrant community of 48,163 and numbering over 66,000 in greater Chaves County. Our community sits directly alongside the Pecos Valley and serves as the economic and cultural hub of Southeastern New Mexico. A leader in the aviation industry, Roswell is home to the Roswell Air Center--the site of the former Walker Air Force Base--with daily flights to Dallas-Fort Worth (DFW). At the edge of oil and gas country, Roswell and Chaves County have the infrastructure to support major industry, including renewable energy sources, and a natural recharging aquifer fed by nearby mountains. 
"I return every single call because it is so important for entrepreneurs" - Mike Espiritu, RCCEDC President/CEO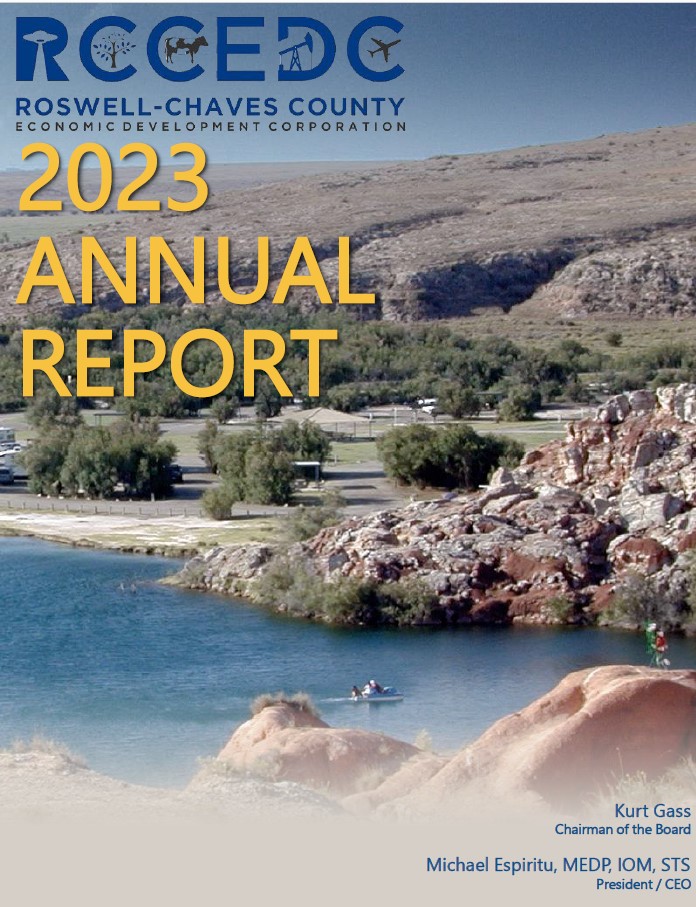 2023 ANNUAL REPORT
Check out our Annual Report for 2023! Released to our members at our July 26th Annual Membership Meeting, this publication features our accomplishments for 2022-2023, the state of Chaves County's economy, member listings, and much more.