Cultural Treasures in Roswell-Chaves County: Must-Visit Sites for Tourists
Honing an alien-inspired culture, Roswell and Chaves County offer much beyond other-worldly mysteries, especially for those seeking an active lifestyle or an adventurous vacation. The area is rich with cultural tourism, a type of activity "in which the visitor's essential motivation is to learn, discover, experience, and consume the tangible and intangible cultural attractions/products in a tourism destination."
Cultural tourism attractions allow a glimpse into a different way of life that could catalyze businesses, entrepreneurs, or families to uproot and relocate to the toured location. Being the county seat for Chaves County and having the bulk of attractions within its city limits, the City of Roswell has been a long-standing cultural tourist destination, thanks to the national historical event of 1947 and two television shows (1999 & 2019) of the same name. From the arts and cultural attractions to outdoor recreation and annual events, there are many reasons to visit Roswell and Chaves County all year long.
Unique attractions
Roswell and Chaves County residents are eager to welcome visitors to their themed part of the world and share what makes the area so special. Jacob Roebuck, owner of BrickTown Alien Attack, Spaceport Roswell, and The Roswell UFO Tour, said tourism has a major impact on Roswell. Roebuck's in-laws are Roswell natives, and he credits his wife's family as the inspiration for his group of entertainment-related businesses. "My wife is from Roswell. We saw a need and like helping people make memories with family and friends," he commented. While Roebuck has not seen a major post-pandemic shift in tourism, he remains confident that Roswell's tourism traffic is steadily rising, noting the International UFO Museum as the anchor.
Check out Roswell's most popular tourist options below or visit See Roswell to plan your next vacation and prepare for a wonderful experience.
Arts & Culture
Residents support the arts and Chaves County is a haven for creatives. While the most popular cultural arts location is the International UFO Museum & Research Center, you can see various creative outlets throughout the town like:
Click here to see the variety of creative outlets for the arts. The community heavily supports the arts and local artists in the most positive of ways.
Outdoor recreation
Roswell and Chaves County have an abundance of outdoor recreational facilities to satisfy the adrenaline junkies, the calm and quiet bird watchers, and those in between, at places like:
Click here to see the full list of outdoor recreational options. There is an abundance of outdoor activities for you to enjoy the warmth of Southwest weather.
Theme events
Themed annual events strengthen the identity of Roswell and Chaves County's culture. The two most popular are:
Click here to see the seasonal annual event list.
Tourism is Big Business in Roswell and Chaves County
This year's National Park and Recreation Month theme is "Where Community Grows" to celebrate the park and recreation professionals' role in fostering growth by making parks and recreational facilities accessible meeting spaces and places for residents and visitors. Chaves County sends a huge thank you to all of the park and recreation professionals for your determined efforts and hard work.
From parks and recreation industries, aviation, advanced manufacturing, renewable sustainable energy, or tourism, Roswell and Chaves County have the space and resources to help you succeed. Contact the Roswell-Chaves County Economic Development Corporation for more information. There is more than meets the eye!

More Topics
We are pleased to announce that the Alpha 5 Project will be conducting its next jump in Roswell and Chaves County! Between September 15th and October 15th (depending on weather), Air Force Pararescue Specialists and Astronaut/Entrepreneur, Larry Connor, will conduct a World-Record jump from 35,000 feet to raise funds for...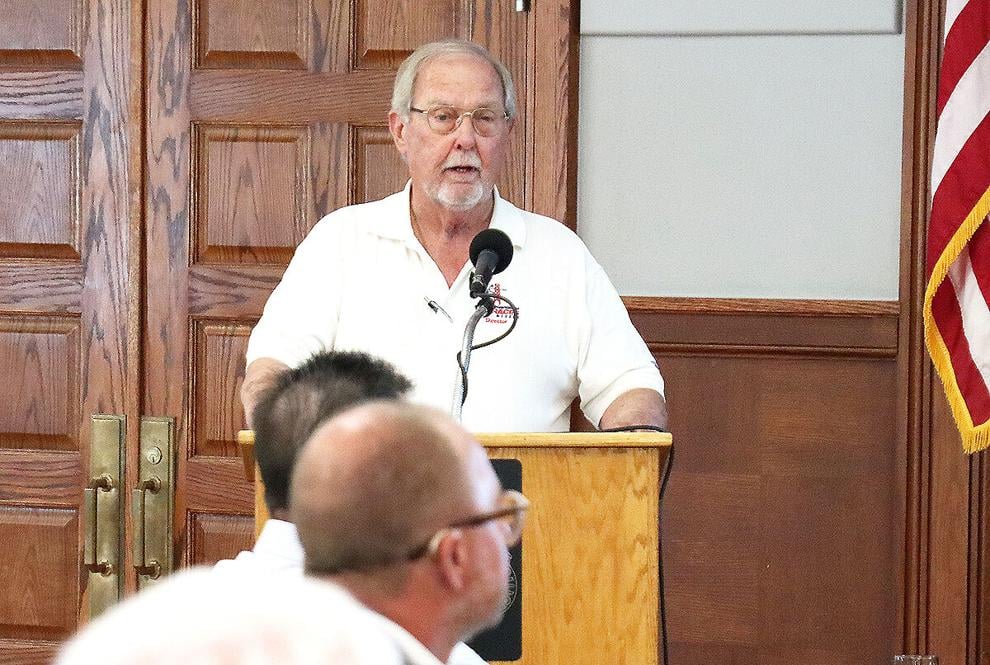 By Terri Harber - Roswell Daily Record  Terry Matter, vice-chairman of the Reno Air Races Association, was the keynote speaker at the Roswell-Chaves County Economic Development Corporation's 2023 Annual Meeting, which was held Wednesday at the New Mexico Military Institute.  Click here to read more>>
Please join us in welcoming Gretchen and Jazmin with the opening of our Roswell, NM Clinic on August 7, 2023, located at 110 West College Blvd, Suite D. And please come see us either at the Roswell Health Expo on August 5, 2023, at the Roswell Convention Center, or on...