Daily Direct Flights to Dallas-Fort Worth & Phoenix Make it Easy to Travel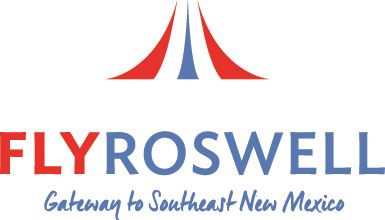 American Airlines offers daily flights from the Roswell Air Center (ROW) to Dallas-Fort Worth (DFW) and Phoenix (PHX) daily. From there, reaching any destination in the United States or the world is easy. Flying in and out of Roswell will likely be the easiest travel experience you'll ever have. As a small airport, there is free parking, excellent service, and short to no lines at TSA. Just imagine how much better travel will be without getting to the airport two hours early!
To book a trip through Roswell Air Center, visit American Airlines.
You can also fly a private plane in and out of the Roswell Air Center. Overnight aircraft parking is free and rental cars are available.
Roswell Air Center Address & Contact Information
1 Jerry Smith Circle
Roswell, NM 88203
Phone: 575-347-5703